Germán Hauser was born on December 26, 1972, in Buenos Aires, Argentina. In 1999, he earned his Diploma in Architecture from the University of Buenos Aires, School of Architecture. During his training years, he collaborated with many different architecture studios from Argentina. After a series of travels around the world, in 2002 he began his independent professional practice. From the beginning, he has developed his projects in partnership with different architects.
Throughout his career, he designed several award-winning projects, chief among them are the FIRST PRIZE obtained for the design of the Buenos Aires's SCIENCE AND TECHNOLOGY HUB; and the FIRST PRIZE granted to the design of the YUSUF HAMIED INSTITUTE, in Benalmádena, Spain.
He has been invited to participate in the contest for the design of the new CAF headquarters in Caracas, Venezuela. Along with other young architects from all over the world, he was part of the event called: "44 International Young Architects", organized within the framework of the Architecture Week in Barcelona, Spain. In addition, he was invited to represent Argentine architecture as part of the Study Group in Quito's 17TH Architecture Pan-American Biennale, and was invited to participate in the exhibition called "Ciclo Obra Reciente Argentina" (Argentine Recent Works Series) at the Colegio Oficial de Arquitectos de Madrid (Official Architects' Association of Madrid, COAM).
Concurrently, since 1997 he has devoted to the teaching of Architecture, mainly at the University of Buenos Aires, School of Architecture. He has lectured and given conferences on his own work, and architecture themes in Argentina as well as in Uruguay and Spain.
By the end of 2016, Hauser founded his architecture studio.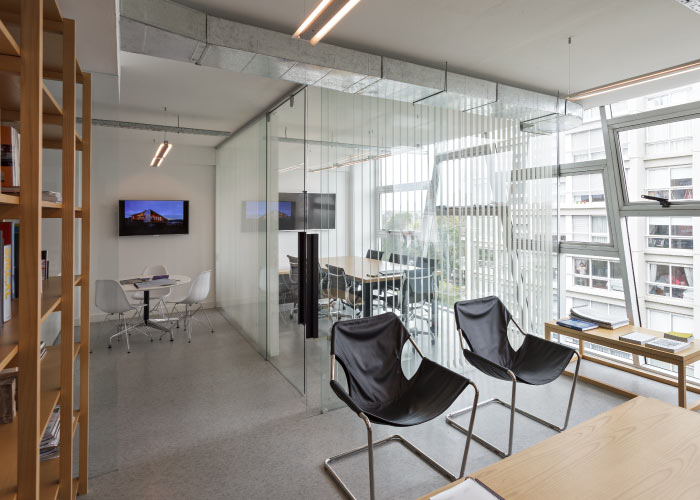 HAUSER ARCHITECTURE OFFICE (HOA, as per its Spanish acronym) is focused on the development of projects for a variety of uses and scales. We provide different services related to architecture projects and their comprehensive design, regardless of the scale and the design parameters to be determined.
HOA has developed institutional, corporate and residential projects totaling over 350,000 square meters, in different phases of development.
In order to tackle different projects, HOA coordinates multi- and interdisciplinary teams. HOA's building portfolio share a common architecture language. Its aim is the development of buildings of great design, construction excellence while being respectful of the environment.
INTERNATIONAL COLLABORATIONS

We work in collaboration with prestigious international architecture firms with a shared architectural philosophy. We promote these collaborations with the main aim of enriching developments through the exchange that they entail. In addition, HOA works as architect of record for projects commissioned to international firms.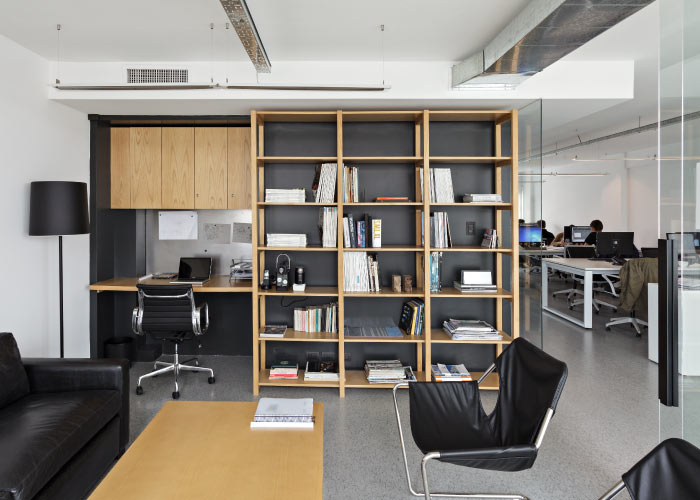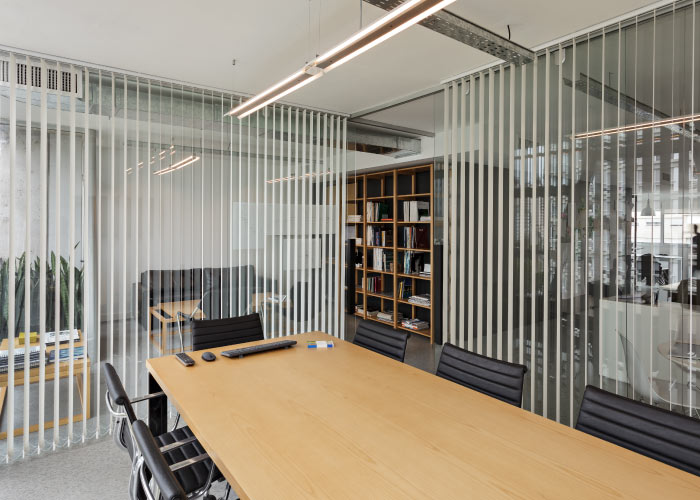 We are interested in synthesis, movement, surprise, and versatility. We consider time a modifying factor. We believe our projects should play a fragmenting role in the creation of a larger space. We believe architecture is a cultural event capable of proposing and transforming habits, and it should serve as a means to convey peoples' culture and history. We think we have the obligation of developing spaces that are capable of improving the life quality of people, and of encouraging a dialogue between them. We are convinced that the quality of a project stems from the intelligence to take advantage of available resources, making the most of possibilities and conditionings.
We tackle our projects relating three variables: site, program, and technology. We aim at fostering a dialogue between the different issues these variables pose.
We understand that the SUSTAINABILITY our projects are capable of achieving, as an intrinsic factor of these relations.
Site
This defines the orientation. We consider the sun a key factor to be considered from the project's inception. We are interested in the dialogue between the building and the site where it will be established; in the understanding that a site also means its history, its geography, its physical surroundings, its density and its inhabitants.
Program
We prefer verbs to nouns. To sleep rather than bedroom, to dine instead of dining room, to go up instead of stairs. This way of approaching the issue of the program allows us to reflect and question organizing systems, dimensions, and materials.
Technology
We think buildings should make the most of the materials used. They should either directly or indirectly convey the implemented technique, which in turn should result from a reflective process that take into consideration the economic aspects, their places and ways of production, and also their maintenance throughout their life cycle.